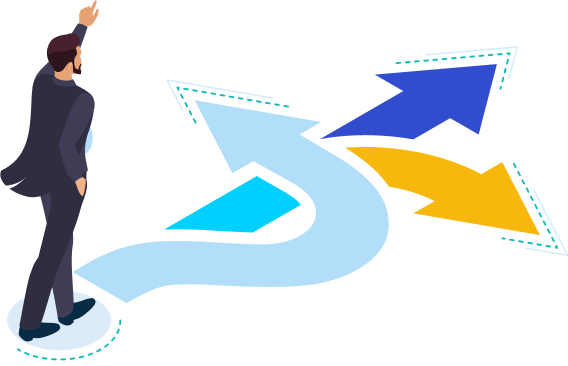 Let the science drive decisions ...
Probably actions too!
Decision science is about solving a business use case by a blend of statistics, right technology platform (machine) & domain expertise to stay ahead of competition.
At DataPhi we consider data an enabler for effective decision-making process, as opposed to traditional view of data as a tool for incremental improvements.
Data Science
Data is the tool for improving and developing new products based on robust statistical methods
Decision Science
Data is the tool to make decisions
Decision Science in work …
Sales & Marketing
Customer segmentation
(RFM, clustering)
Association rule mining
(market basket)
Buying propensity
Personalization
Sales forecasting
Marketing mix analysis
Operations
Forecast distribution demand for optimum coverage
Reduce transport costs using AI powered route optimization
Reduce downtimes using smart maintenance schedules
Improve efficiency by AI powered smart routing for logistics and travelling salesman problem
Customer Service
Sentiment analysis
Churn predictions
Influencer marketing
Text analysis
Finance
Fraud detection
Risk analytics
Credit scoring
Real time interaction management
Shared Services
Employee churn prediction
Smart acquisition
We combine business knowledge gathered through our experience with technical expertise and deep skills in statistical techniques/ algorithms to provide quantifiable business outcomes.
We can assist you in your decision science journey at any stage
Proof of concept
Extract insights from focused data to support larger use case
Establish data science platform
Create a data science platform to empower long term vision of data centric decision making
Solve a business 
problem using data
Define use case based on a critical business problem and create an execution plan
Training
Enable in-house teams to take up decision science challenges
Improve forecasting accuracy by 60% using AI
A large CPG manufacturing and distribution company achieved up to 60% improvements in forecasting accuracy using AI based forecasting
Identify cross-sell opportunities to increase sale by 30%
A large fashion and beauty retailer identified cross-sell opportunities which improved cross category sale of products by 30% using ML algorithms
Chart buying journeys for customers to improve LTV
Large fashion retailer in GCC region used RFM segmentation to identify potentially high value customers and enable automated online buying journeys
Get personalized recommendations for website visitors
Identify customer buying propensity by integrating online and offline customer data and personalizing user experience to increase customer interaction.
Let's start your data/decision science journey...