Our services are industry agnostic
To uncover the story behind your data, technology is an enabler. Our vast experience with storytelling across Industries & Technologies will help you realize your vision.
Demand forecasting
Market basket
Next best offer
Customer segmentation
Website personalization
Logistics route optimization
Customer buying propensity
Smart preventive maintenance
Inventory forecasting
Downtime contribution analytics
Supply chain optimization
Credit Scoring
Customer segmentation
Website personalization
Risk analytics
Real Estate & Asset Management
Demand forecasting
Predictive occupancy %
Customer segmentation
Predictive churn
Attrition forecasts
Spend analytics
Personalized upgrades
Predictive occupancy %
Spend analytics
Customer segmentation
Customer 360
Customer segmentation
Customer buying propensity
Network capacity forecasting
Customer service analytics
Sentiment analytics
Technology is an ENABLER to uncover your stories
We have always kept ourselves focused on solving business problems than marrying to any platform or technology.
Over the years many platforms have emerged & have matured to help solve complex business problems. We have been experimenting with these platform as we solve business problems. The essence is in choosing the 'right' one that suits a business need & aligns with your technology landscape.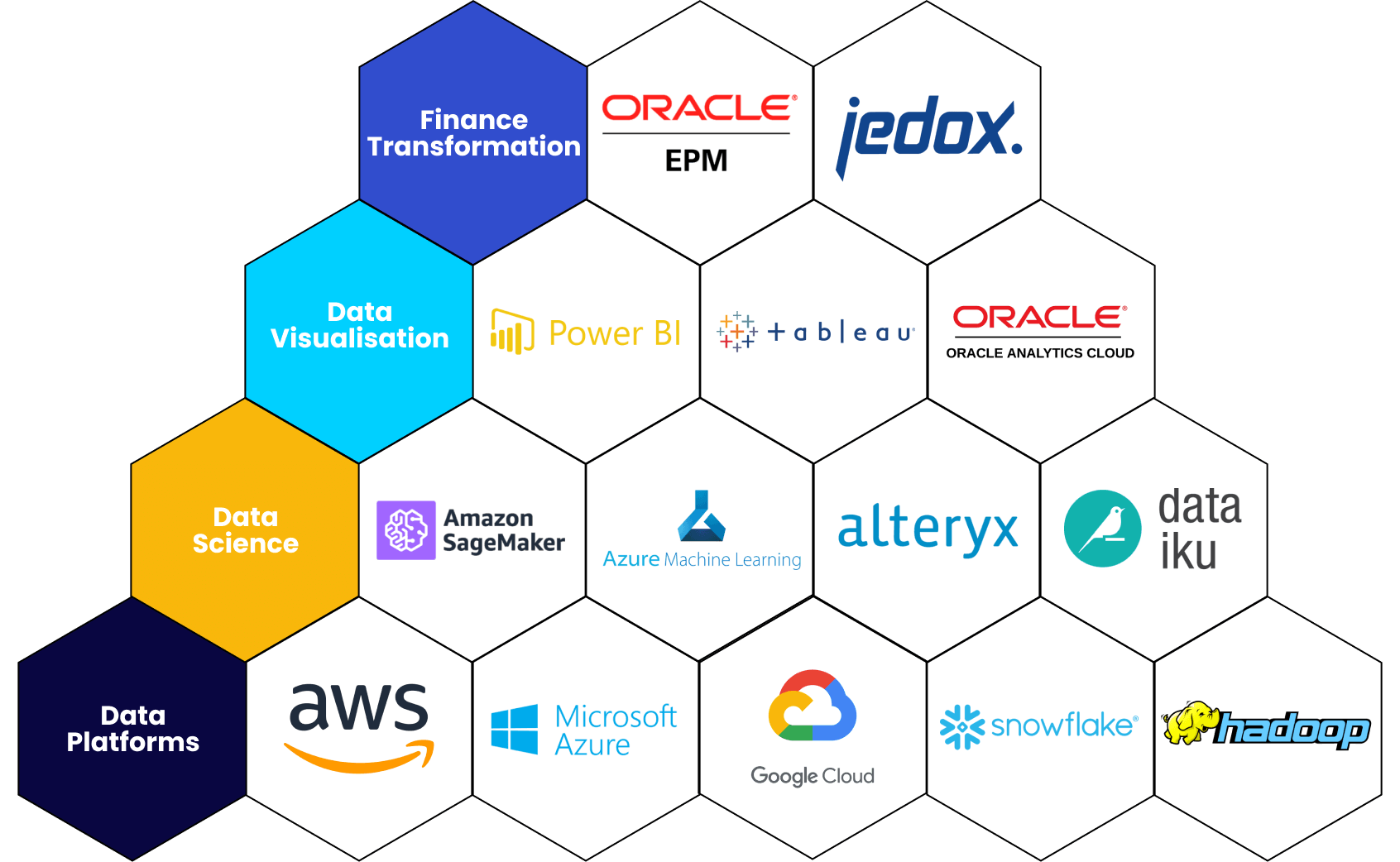 Let's start your storytelling journey...